The Team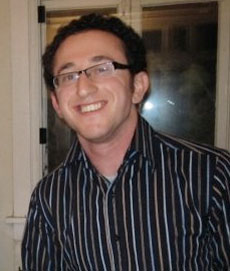 Daniel Kolen PRODUCER
Daniel Kolen is a freelance media producer based in Chicago. He has worked in production and casting on television programs for PBS, CNBC, History, Lifetime, OWN, Weather and BIO. He has also produced two features and over 50 advertisements for television, web, and radio including a spot for President Obama. He runs his own production house, filming and editing projects for W.W. Norton, the Godfrey Hotel, Sacred Space International, among many other clients.
An Iowa native, Kolen moved to the Chicago suburbs and received his BA at Lake Forest College. He graduated with honors and distinction in Politics and an Independent Scholar degree in Documentary Filmmaking before moving to Chicago to start a media production career.
The documentary feature he directed in college (A Better Life) premiered at the Beloit International Film Festival, and he produced a narrative feature that's currently in post-production (Dead Draw) that is slated for the festival circuit in 2015. He has produced national programming about the business of theft, human trafficking, gangs in Los Angeles, the bombing of Hiroshima and Nagasaki, and aging and retirement. He has coordinated shoots across the U.S., including an undercover operation in Tijuana, Mexico and law enforcement action across the state of Florida.
A frequent contributor to the Chicago Gazette, Kolen enjoys journalistic, documentary, and narrative storytelling. He has several narrative and documentary projects in development.