The Team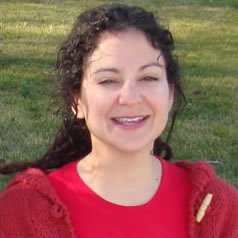 Hope Kavoosi SENIOR PRODUCER
Hope Kavoosi is an Emmy Award-winning television and multimedia producer with over fifteen years experience. Her television productions have included documentaries, new programs and promotional campaigns that have aired on ABC, CBS, NBC and PBS. She has also produced multimedia interactive projects for Quokka Sports, NBCOlympics.com, General Motors, and Cisco Systems. With Horizons, Hope has produced What's On Tap, Service Above Self, The Long Way Home, and The Corner Pub, and was the consulting producer for Hunger Heroes.
At CBS Chicago, Hope produced Common Ground, a weekly news program wherein she developed, researched, reported on, and obtained exclusive interviews for stories – some of which made headlines the following day. For CBS, Hope also produced community spots and campaigns in association with numerous non-profit organizations, bringing corporations and non-profits together to create new opportunities for the companies, the organizations and the public, and creating a new revenue stream for the television station.
Earlier in her career, Hope was the producer of the controversial Prejudice and Discrimination Interactive Exhibit for the Chicago Children's Museum, and won an Emmy as the producer of a town-hall meeting for ABC News. At Quokka Sports, Hope led a production team to achieve an Internet "first" by putting the 24 Hours of Le Mans on the Internet in 2000, and she was the Aquatics Producer for NBCOlympics.com's coverage of the Sydney 2000 Olympic Games.
As a volunteer, Hope is a program officer for the Taproot Foundation, an organization that gives service grants to Bay Area non-profits, and has also served as a board member to several non-profits, including the Grant-A-Wish Foundation, Women in Film and Television, Council for Physically Challenged Children and the City of Chicago's Community Development Board, where she was selected by the Mayor.
Hope currently resides in San Francisco, California with her husband, Tanuj, and daughter, Ella, and is the Executive Producer of MeraMedia.