The Team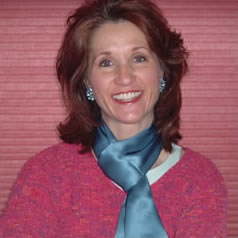 Kelly Molchan PROJECT DEVELOPMENT MANAGER
Kelly Molchan is a highly dependable and results oriented administrator who is driving the expansion of Horizons Communications Group. Her excellent communication, leadership and team-building skills became quickly evident during her first work with Horizons, producing the original run of Rick Roberts' 'The BenchMark' play in downtown Chicago in 2005, and again for Looptopia 2007. She is now helping develop the Hunger Heroes II and A Safe Haven documentaries.
Outside of her work with Horizons, Kelly is also the Program Coordinator for the Chicago Chapter of the Foundation for Personal Financial Education, a non-profit educational organization comprised of various financial professionals which conducts hundreds of workshops every year on important financial topics. Diversifying her interests, Kelly is also an independent consultant and distributor of products for two excellent direct marketing companies: MonaVie and Arbonne International, and is at work on her first novel.
Kelly has gained administrative and marketing experience in numerous industries, including insurance, law, information technology, financial software, real estate, wealth management and financial education. She is a certified Professional Legal Secretary and is currently insurance and real estate licensed in Illinois.
Her professional affiliations include the National Association of Realtors, Illinois Association of Realtors, and the North Shore Barrington Association of Realtors, and she is a member of the Lincoln Square Chamber of Commerce. Kelly supports The Leukemia & Lymphoma Society, Muscular Dystrophy Association, Central City Housing Ventures, and a variety of other charities.
Kelly is married to her biggest fan and supporter of all endeavors, Daniel T. Molchan. They share a condo in Chicago's historical Prairie District and a country home in Valparaiso, Indiana.