The Team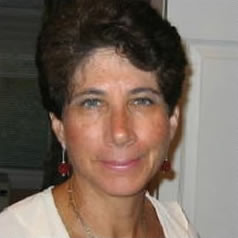 Linda Mensch ENTERTAINMENT LAWYER
An entertainment lawyer with vast experience and contacts in the entertainment business worldwide, Linda Mensch works with Horizons as a legal representative and co-producer.
Selected by her peers as "An Illinois Super Lawyer", one of the "Best Lawyers in America", and as a "Leading Lawyer", Linda is top rated in her field by Chambers and Martindale-Hubbell. Her clients include television broadcast and production companies, entertainment content aggregators and suppliers using VOIP technology, record companies and commercial music production companies; individual producers, managers, and performing artists; publishers and authors, as well as technology and software companies. Since the mid 1990's, Linda's practice has been focused on international intellectual property management including international syndication, licensing, publishing and production, as well as the Internet and Digital Rights Management on the cutting edge of legal representation in cyber-space. She has performed strategic counseling and has successful negotiated agreements and transactions domestically and internationally, working with the Chinese government, Chinese entertainment producers and international entertainment companies to distribute educational and film programs in China during her term as President of China Pop.
Linda is the third generation in her family who has practiced in the entertainment industry. She is also the past President of the Chicago Chapter of the Recording Academy and has served as a National Trustee and National Vice-President of the National Academy of Recording Arts and Sciences. She serves as a board member of Lawyers for the Creative Arts and has served as a member and officer of the National Jazz Museum in Chicago.
Academically, Linda has taught Entertainment Law at Columbia College, in Chicago, at Southern Cross University Law School in Australia, and has lectured internationally on both Entertainment Law and International Intellectual Property Management, and has helped develop the practice and standards for Entertainment Law in Illinois. She is a graduate of New York University School of Law, and has practiced entertainment law in New York and Illinois since 1977.